The ORIGINAL online baby book with email reminders!

Our exclusive Milestone Memory System is a free service* that tracks your child's age and reminds you, via email, to record the special stories of your child's life. Don't let those memories slip away!

*2-years free use. Subscription plans available for users after 2 years.
get started now
1
Register
Right here, right now on MyOwnLittleStory.com!!
2
Reminders
Not only will we remind you...we'll also give you some ideas about what you may want to record!
3
Record
Details unique to your baby and family, with optional and custom pages too!
4
Print & Enjoy
We wouldn't want you to go to all this trouble and then not have a copy!
Learn More
Printed books come in three colors: pink, blue and green.
Dimensions: 8.5in. high x 11in. wide with a cutout frame in the center that is 3in. high x 4in. wide. All of our books are professionally printed and bound in the USA with custom-made linen embossed covers.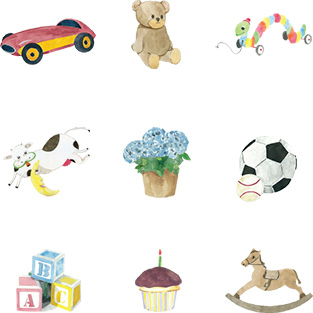 Finished Baby Book = Finished

Gift Card

$40-$80

Buy Now

E-Book

$30

Your story on CD (any size) in PDF format.

Short Story

$38.99

14 Milestones = 28 printed pages

Tall Tale

$48.99

20 Milestones = 40 printed pages

Novel

$58.99

26 Milestones = 52 printed pages

Odyssey

$68.99

32 Milestones = 64 printed pages

BEST VALUE!

Phone Book

$78.99

36 Milestones = 72 printed pages
ABOUT MY OWN LITTLE STORY
A Moms Story

How an inspired mom created
MyOwn
LittleStory
I created My Own Little Story to make baby booking as easy as responding to an e-mail and as fun as talking to a girlfriend. With My Own Little Story, all you have to do is register online and we will walk you through the rest. You're expecting? Then please register while you're pregnant and get a head start on making those memories last a lifetime. We will prompt you for photos and fun facts, all you have to do is register. As soon as you're ready to hold your baby book, just click and order.
IN THE NEWS

Just a few of the good things being said about
MyOwn
LittleStory
FREQUENTLY ASKED QUESTIONS

Still have questions about
MyOwn

LittleStory

? That's OK!